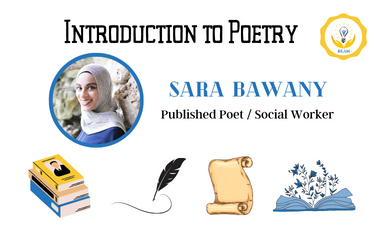 B-Introduction to Poetry-BEAMx
Tuesdays and Thursdays 7:00 PM-8:30 PM CST July 11 - August 3 Ages: 13-17 Price: $150 Total Hours: 12 hours Course Number: 11
About This Course

Poetry is not only a powerful healing tool but also a stunning art form that was lauded during the time of the Prophet (saw). As we know, the miracles that Allah sent down were crafted specifically for the people and what they were known to appreciate and have as a foundation of their culture. For the people of Isa (as)'s time who were gifted in medicine, Allah gifted Isa (as) with the miracle of healing. For the people of Muhammad (saw)'s time who were skilled and versed in poetry, Allah sent down the Qur'an. We are literally from the people of poetry! The poetry space of today is dominated by several types of voices but a key one seems to be missing: the Muslim voice. How ironic given our history!

This poetry class will take place over a period of 4 weeks. Students will begin by journaling, and we will do a short lesson, activity and/or discussion that is relevant to the topic at hand. Lastly, we will focus on the tangibles: crafting our own poetry pieces that we can perform, read or submit to contests. At the end of this class, students will be more engaged with a writing practice that they are comfortable with, have crafted pieces of varying styles, and get feedback in a brave space from their fellow classmates and peers as well as learn how to give effective feedback when workshopping poetry together.

Details
Days/Times:
Tuesdays and Thursdays
7:00 PM-8:30 PM CST
July 11 - August 3
Ages: 13-17
Total Hours: 12 hours
Course Number: 11
Payment and Registration:
$150 One time payment
All transactions through PayPal are subject to a 4% processing fee
Course Team
Farah Kuzbari
BEAM Director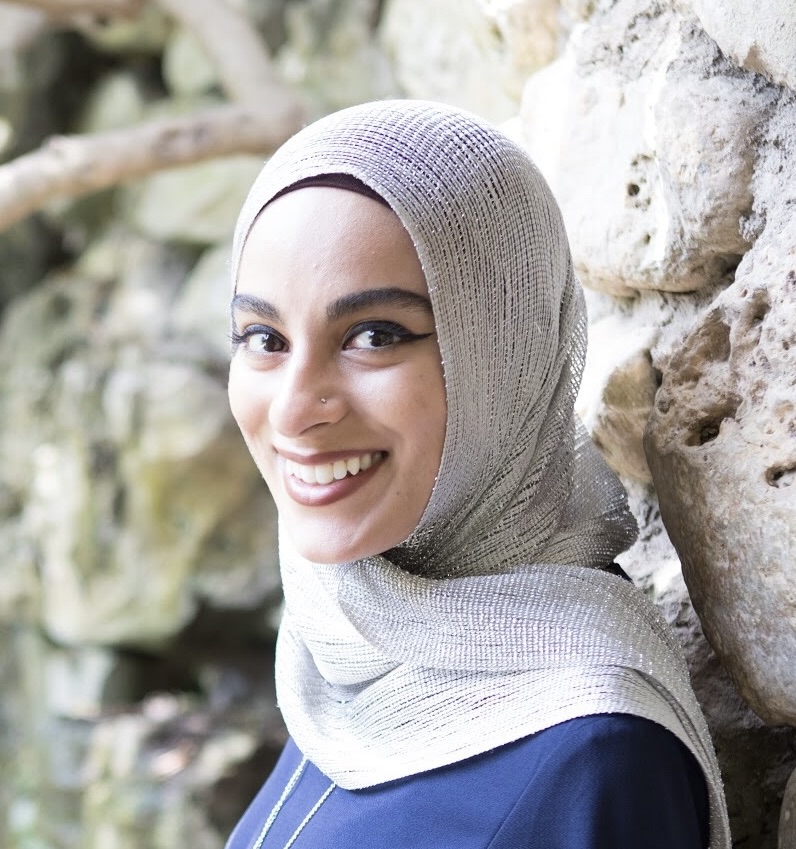 Sara Bawany
Published Poet/ Social Worker
Sara Bawany is an award-winning published poet, a freelance editor, and a clinical social worker based in Austin, Texas. Centering her writing around her experience and identity as a Muslim woman while exploring overlapping themes of faith, diaspora, and resistance, she began sharing her work publicly on Instagram (@sara.bawany) in 2016. Garnering several thousand readers, she published her first poetry book in September 2018, titled: "(w)holehearted: a collection of poetry and prose" which was awarded "Best Poetry Book" by Daybreak Press Publishing. She was a Finalist in Button Poetry's 2021 annual chapbook contest. Her work has been featured twice on TEDx, Muslim Youth Musings literary magazine, Voyage Dallas Magazine, and Brown Girl Magazine. She is an incoming student at Texas State University in Fall 2022 to begin her Master in Fine Arts in Creative Writing with a concentration in Poetry. Sara is working on her second book and has a small freelance editing business. You can access her work and editing services at www.sarabawany.com.

About Sara Bawany