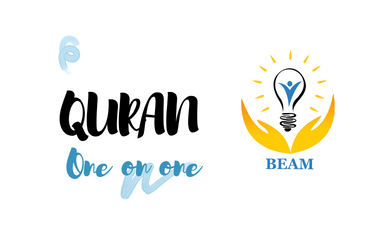 A-One-on-One Quran- BEAM Members
For BEAM Members
About This Course
BEAM Academy offers one-on-one Quran classes taught by highly qualified teachers are with Ijazah, certification to teach Qaida Noorania, and years of experience teaching Quran. The sessions will be customized to your child's needs and pace.
Details
Days/Times:
Various time slots available on Weekdays and Weekends
Please email beamcampus1@gmail.com for available days and time slots
Registration Steps:
Send an email to beamcampus1@gmail.com to choose days/times for sessions.
Send monthly payments by using the link that matches your desired session length.
BEAM Member Price:
A BEAM member is defined as a students who is actively enrolled in a BEAM Academy online or inperson program. If you are not a BEAM member, please visit the Non-BEAM Member page
$32 per month for weekly 30 minute sessions
$48 per month for weekly 45 minute sessions
$64 per month for weekly 1 hour sessions
All online payments through PayPal are subject to a 4% processing fee. To avoid the 4% fee, parents are welcome to send a one-time payment for the semester through Zelle